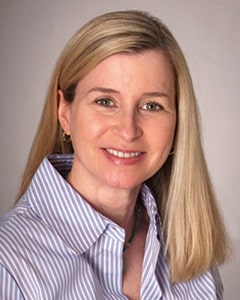 It is my goal to empower my patients to take charge of their oral health. When begun at a young age, this can be very effective. I am passionate about giving children access to the dental care they deserve, making a difference in this world one smile at a time. I love when my patients are motivated to care for their teeth and smile as children, and once they are adolescents, to want to improve their smile with orthodontics. I gain a deep feeling of satisfaction watching patients grow up in my practice.
Over the past 30 years, I've made some amazing relationships, ones that are long-lasting and based on trust and respect. Working with so many unique people every day truly enriches my life. While I am helping to give my patients a beautiful smile, I am also learning something from them, whether it is a hobby or a sport I never knew much about or a particular field of study or school they are interested in pursuing. Each person, each smile, and each experience makes my life better, and that's what I'm truly thankful for.
Education and Continuing Education
I am extremely proud of the advanced training I have received in both pediatric dentistry and orthodontics. I believe this dual training enables me to make a significant contribution to the present and future oral health of each and every one of my patients, not only through the treatment I provide but also by the education and instruction I have to offer. My credentials include:
Doctorate of Dental Surgery – University of Stony Brook School of Dental Medicine
Certificate in Pediatric Dentistry – Columbia Presbyterian Medical Center
Certificate in Orthodontics – Columbia University College of Dental Medicine
I regularly participate in continuing education in the specialties of pediatric dentistry and orthodontics. Attending continuing education courses allows me to keep abreast of advances and innovations in both specialties, and allows my patients' treatment to be more comfortable and more efficient, and achieve more successful outcomes. I feel it is an obligation I have to my patients. I continually strive to be the best pediatric dentist and orthodontist I can be, always putting my patients' best interests or welfare first and furthering my skills in whatever way I can.
Professional Affiliations
American Dental Association
American Academy of Pediatric Dentistry
American Association of Orthodontists
New York State Dental Association
Ninth District Dental Society
Northern Westchester Dental Study Group
About Our Team
Every member of our staff is a unique individual with a specific set of skills that make them an integral part of our team. Everybody gets along with one another beautifully and works together to make our patients' experience in our practice as pleasant and streamlined as possible. All of our team members are CPR-certified and receive in-office emergency preparedness training on a regular basis.
Our dental hygienists and dental assistants are passionate about their fields and are proud of the contributions they make to our patients' care. They too regularly attend continuing education courses to keep up with all the latest advances in their respective fields.
Each team member is effervescent in praising patients for their accomplishments, such as getting through a difficult procedure like a filling, impression, or insertion of an orthodontic appliance. They help to make our patients feel they are important and special, going out of their way to make each visit as comfortable and fun as possible.
Outside the Office
A native of New City, New York, I currently reside in Bedford with my husband Tim. We have two adult children, Conner and Abbie. My favorite leisure activity is spending time with my family and friends, though I also enjoy reading, traveling, cooking, and staying fit.
Looking for a practice in the Hudson Valley area? Contact us at
914-762-6263
to schedule an appointment today!