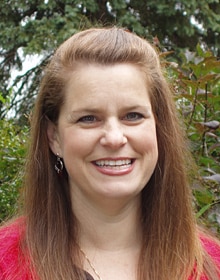 Amy
Registered Dental Hygienist
My patients' oral health is my main priority. In addition to providing patients with dental checkups and cleanings, applying sealants, and taking X-rays, I also give oral home care instructions. With 25 years of experience in dentistry, I've met and gotten to know many people, but I've found nothing more satisfying than working with children. It's exciting for me to help a timid child relax and actually enjoy their dental visit!
I live nearby with my silly husband, my two great children, and sweet puppy named Marshmallow.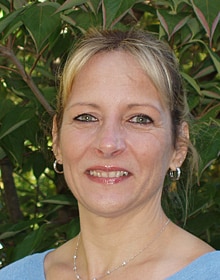 Carolyn
Certified Dental Assistant
While I can be found in the clinic area setting up, assisting at chairside, and cleaning up for all dental and orthodontic procedures, I also work in the lab where I fabricate retainers, mouthguards, and whitening trays. Most importantly, I do my very best to make patients feel as comfortable as possible in a dental office setting. I've enjoyed the 30 years I've spent in dentistry, but these past five years at Briarcliff have been the best! I love working with children, our team, and especially our doctors. I have a lot of patience after raising three children of my own!
At home, I have a Chihuahua and a cat. They give me joy and keep me busy!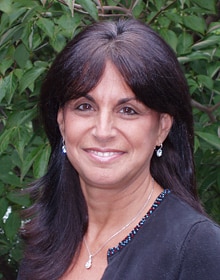 Debbie
Registered Dental Hygienist
I provide our young patients with oral examinations and cleanings, take X-rays, give fluoride treatments, place sealants, and offer oral home care instructions so our patients have all the knowledge they need to keep their smiles healthy and bright. I joined our office in 2005 and have more than 30 years of experience working in dentistry. I love working with children and seeing their smiling faces at the end of their appointment. Our office has a very professional yet warm and comfortable working environment — perfect for our patients and staff to enjoy.
I am happily married with three grown children and a sweet, adorable dog. I enjoy taking long hikes with my dog and playing tennis in my free time.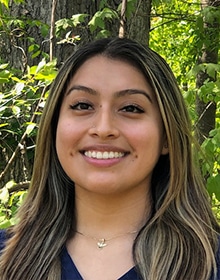 Emily
Dental Assistant
Currently enrolled in a full-time Dental Hygiene program, Emily has been assisting Dr. Guerra and Dr. Carly for two years now. She loves her job and enjoys meeting new patients and helping them feel at ease. In addition to her welcoming personality, she is detail oriented likes to make sure that all the instruments and materials are ready to go so that our doctors can provide exceptional care. In her free time, Emily enjoys spending time with her family and her dog. She loves going to the gym, taking her dog for walks, and shopping for almost anything!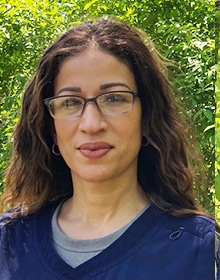 Luisa
Dental Assistant
Having worked with our doctors for more than 8 years, Luisa strives to make every patient comfortable during their visit. In addition to making visits fun, she is passionate about patient education, ensuring that patients understand the importance of taking good care of their teeth. She enjoys being part of a team and assisting with orthodontic procedures and dental treatments. Married with 2 children and a SUPER active dog, Luisa enjoys baking, taking walks, and any kind of outdoor activity.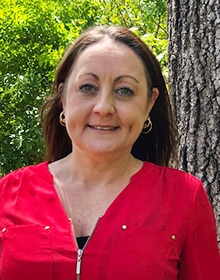 Megan
Receptionist/Insurance Manager
Megan has been working with Dr. Guerra and Dr. Carly for two years. In addition to providing exceptional customer service, Megan received a Chairside Dental Assistant certificate from the 9th District Dental Society. She loves meeting new people, and her friendly smile helps put everyone who visits our office at ease. Married to her best friend Louis, Megan enjoys cooking with her husband, going for long walks with her dog, and swimming in her pool!
Looking for a practice in the Hudson Valley area? Contact us at
914-762-6263
to schedule an appointment today!